The most sacred holidays of Judaism began at the setting of the sun on Friday, September 15th. It was the Jewish New Year, Rosh Hashanah. Many ages ago, the year was marked by the agricultural seasons-planting to harvest. Farming was the economic foundation of Jewish culture. Perhaps the most flexible time for celebration was after the harvest.
In the month of August, the ram's horn sounded daily in synagogues in anticipation of the celebration of Rosh Hashanah, September 15-16. Another new year had come. This holy day, Rosh Hashanah is a day of renewal. It initiates the 10 Days of Awe of the Jewish faith. The shofar, a ram's horn, calls to assemble in the synagogue. Among the numerous traditions, apples are dipped in honey to symbolize a fruitful, sweet, healthy, and prosperous new year.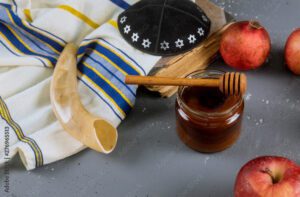 Shana Tovah (A good year)
Tangential to desires and hopes for a new year that will be fruitful and rewarding is an awareness of the need for atonement for the wrongs of the past year. Thus, Yom Kippur, the most holy day in Judaism, follows Rosh Hashanah a week later. It is a somber solemn twenty-four hours. Each person observing the holy day remembers ill deeds, words, and negative actions of the past year. During Yom Kippur, individuals must examine themselves and look for opportunities to apologize or to make things right in anticipation of making a fresh start in the new year. Such introspection can birth humility and possibilities to begin again.
Also, on this solemn holiday, people who made paths of escape, paths to success, and paths to understanding are remembered. Family members and friends who have died are remembered.
Repentance and reflection topple walls that separate. From sundown, September 24 to sundown, September 25, those observing Yom Kippur eat no food and drink nothing. The 24 hours are generally spent in the synagogues in prayer among others who are submitting to spiritual, emotional, and mental cleansing. The hustle of daily life is put aside. The acts of atonement and commitment to make changes in one's life take precedent.
The atonement journey is done in community. The past is examined, the future envisioned and the present is scoured to affect the possibility of change within the self and the community.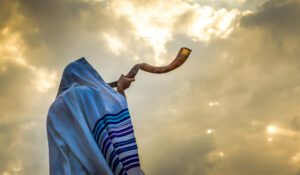 G'mar chatima tovah
(A good completion of your inscription into The Book of Life)
Dorothy Watson Tatem, D.Min., ACC
Senior Associate
Next Step Associates, LLC
Cassandra W. Jones, Ed.D.
CEO & President